Ninja® Air Fryer
$99.99
$179.99
You save $80.00
Product Description
Meet the Ninja® Air Fryer, a fast and easy way to cook your favorite foods. Cook and crisp your favorite foods, like 2 lbs. of French fries, using little to no oil in a family-sized 3.8-liter basket.
Time is precious, even more so when you've got hungry mouths to feed. Why wait for your oven to preheat and then slowly cook that highly anticipated meal when there's a quicker way to put food on the table for your whole family? Meet the Ninja® Air Fryer, a fast and easy way to cook your favorite foods. It ensures even circulation of hot air around your food for quick, crispy, and golden finishes, every time. The secret is the smart processor that delivers a wide temperature range while powering the fan that automatically adjusts speeds based on your cooking function, allowing you to cook and crisp your favorite foods, like 2 lbs. of French fries, using little to no oil in a family-sized 3.8L ceramic-coated basket. The wide temperature range gives you the ability to roast, bake, air fry, reheat, or dehydrate foods, making it your new go-to appliance for any meal or snack. With the Ninja Air Fryer on your countertop, you can pull crispy meals out of thin air.
• Now enjoy guilt-free food. Air fry with up to 75% less fat than traditional frying methods.* *Tested against hand-cut, deep-fried French fries.
• Wide Temperature Range: 105°F–400°F allows you to gently remove moisture from foods or quickly cook and crisp foods with convection heat.
• 3.8-liter Ceramic-Coated, nonstick Basket and Crisper Plate fits 2 lbs. French fries.
• Multi-layer rack: Increase your dehydrating capacity
• Dehydrate: Create flat, chip-like dehydrated foods for fun, homemade snacks. The combination of low fan speed and low temperature enables thorough dehydration.
• Dishwasher-safe parts: Easy-to-clean basket, crisper plate, and multi-layer rack
| | |
| --- | --- |
| Dishwasher Safe Parts | Yes |
| No. of Manual Programmes | 4 |
| Cord Length | 0.79 m |
| Product Dimensions (cm) | 34.54 cm L x 27.94 cm W x 33.78 cm H |
| BPA Free | Yes |
| Voltage | 120 volts |
| Color | Black/Gray |
| Inspirational Guide | Yes |
| Wattage | 1550 watts |
| Amperage | 12.9 amps |
| Warranty (years) | 1 |
| Weight | 10.58 lbs |
---
Free shipping on all orders over $75*

SharkNinja offers a 60-day money back guarantee for purchases from this Site, or for select products, a 90-day money back guarantee. The applicable money back guarantee will be stated with your order.
*does not apply outside of Canada. Orders to be shipped to Northwest Territories, Yukon or Nunavut or other territories outside of Canada or to an international address are subject to a surcharge.
---
1550-watt unit
3.8 l ceramic-coated, nonstick basket and crisper plate
Multi-layer rack
20-recipe booklet
---
Do I need to use oil when air frying?
Oil is not required, but it is recommended in some recipes and with some ingredients. For best results with fresh vegetables, use at least 1 tablespoon of oil. Add a little more to achieve that perfect level of crisp. For more even browning when using oil, use an oil spritzer to evenly coat ingredients.
Do I have to shake the basket while cooking?
Yes, for consistent browning and crispiness, we recommend frequently checking on and shaking or tossing your food with silicone-tipped tongs.
Can I cook bacon in the air fryer?
Yes, you can cook bacon in the air fryer. Cut 4 strips of bacon in half and place in the air fryer basket. Set the temperature for 350° for 8–10 minutes.
Can I air fry wet battered ingredients?
Yes, but use the proper breading technique. It is important to coat foods first with flour, then with egg, and then with bread crumbs. Be sure to press the bread crumbs onto the food with your hands. Because the air fryer has a powerful fan as part of its mechanism, breading can sometimes be blown off. Pressing the bread crumbs firmly on will help them adhere.
Do I need to defrost frozen foods before air frying?
This depends on the type of food. Follow the instructions on the food's packaging.
Can I pull out the basket to check on food while the unit is cooking?
Yes, we recommend checking on your food regularly throughout cooking. Simply pull out the basket and shake or toss your food with silicone-tipped tongs. When you are done, slide the basket back into place to continue cooking to your desired level of browning or crispiness. Please note that the timer will continue to run while the basket is removed. To pause the unit, press the START/PAUSE button.
How do I set the cook time and temperature?
To set the cook time, use the Time up and down arrows on the right side of the digital display. To set the cook temperature, use the Temp up and down arrows on the left side of the digital display. You can adjust the time and temperature at any time throughout cooking with the respective up and down arrows.
What are the timer's increments?
The timer's increments vary depending on the cook function: Air Fry: 1-minute increments up to 1 hour. Roast: 1-minute increments for the first hour, followed by 5-minute increments for the next 3 hours. Dehydrate: 15-minute increments up to 12 hours. Reheat: 1-minute increments up to 1 hour.
---
---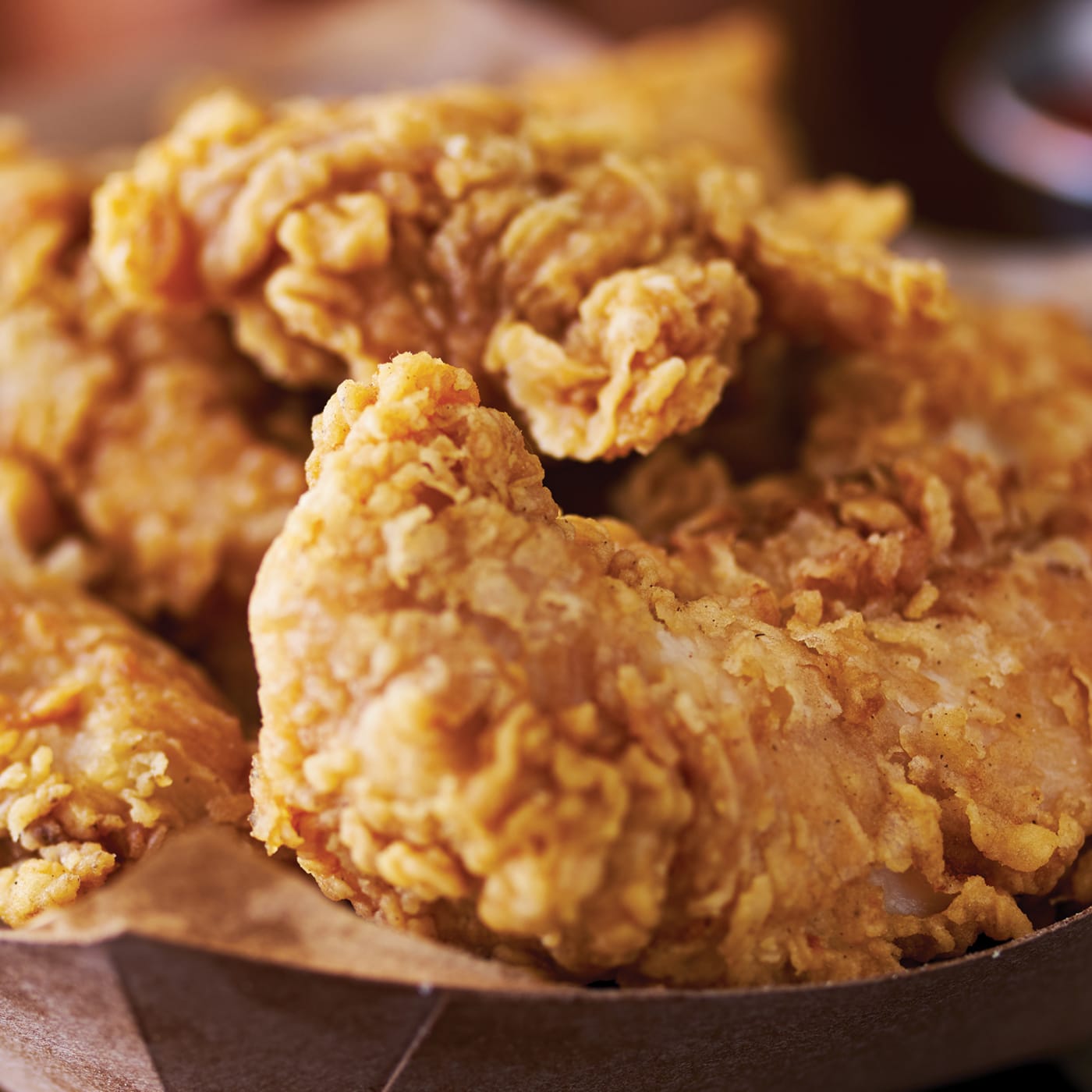 Air Fry
Get the crispy, golden textures you crave without all the fat and oil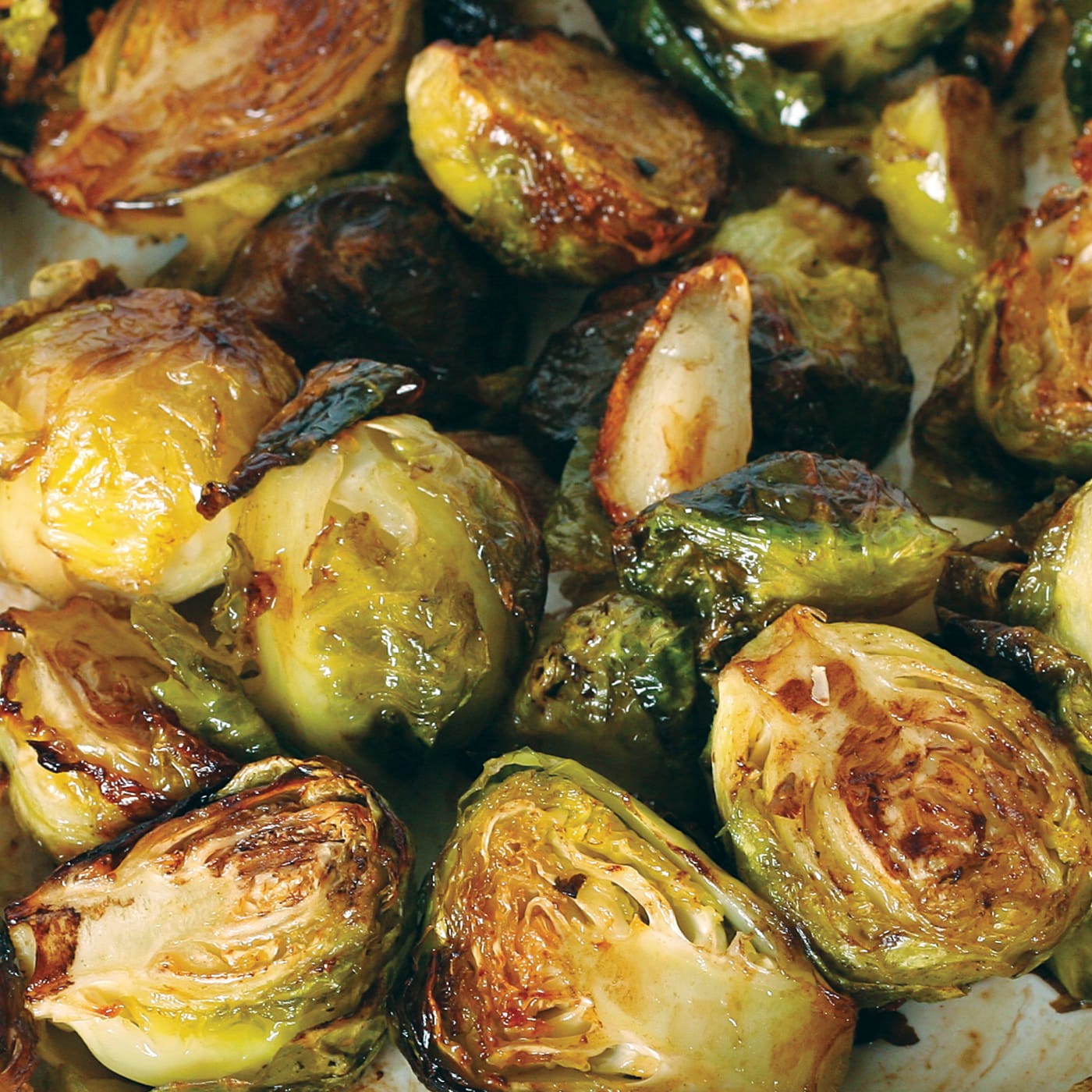 Roast
Make your favorite casseroles, roasted veggies, and more. No oven required.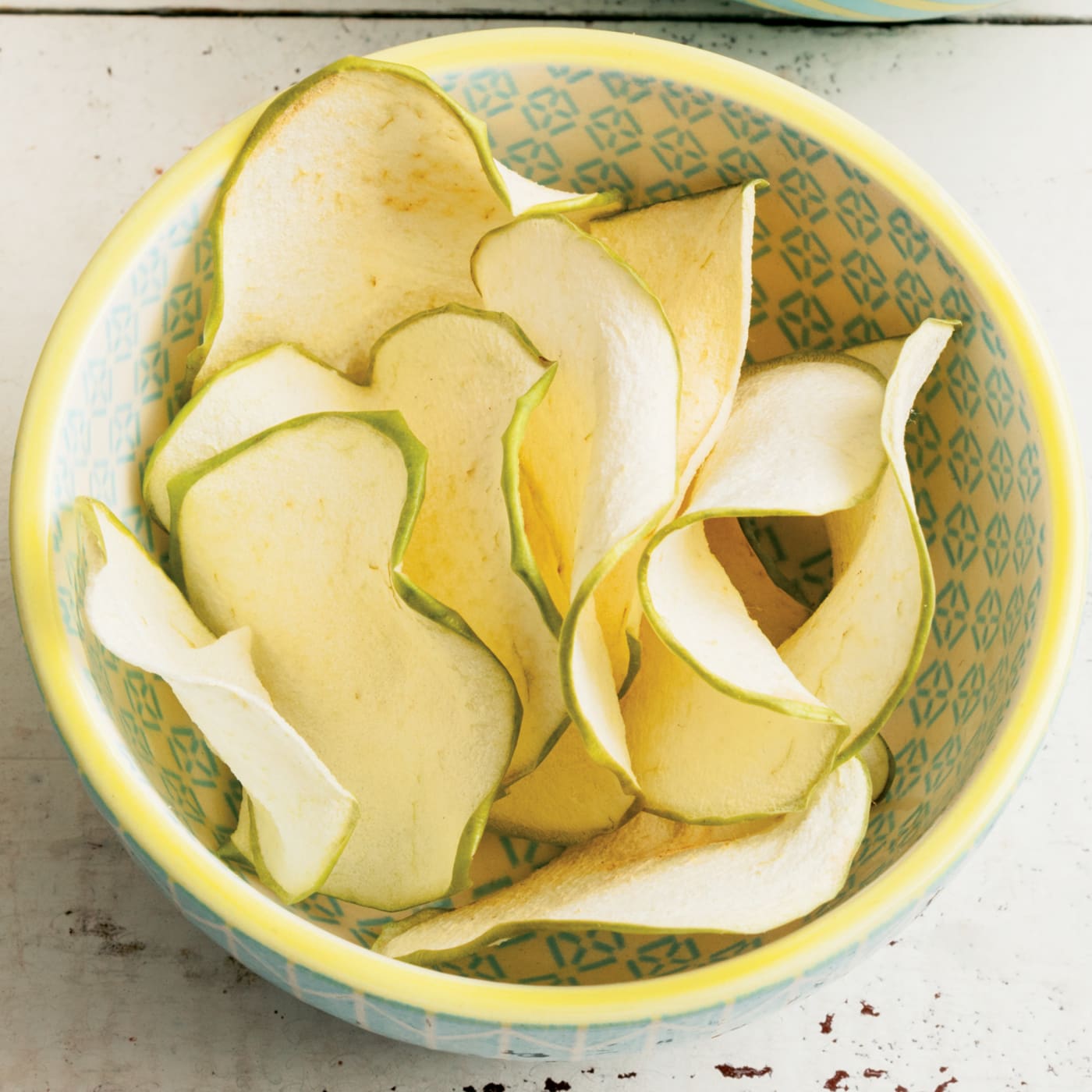 Dehydrate
Gently remove moisture from ingredients to make homemade dried fruits, veggie chips, and jerky.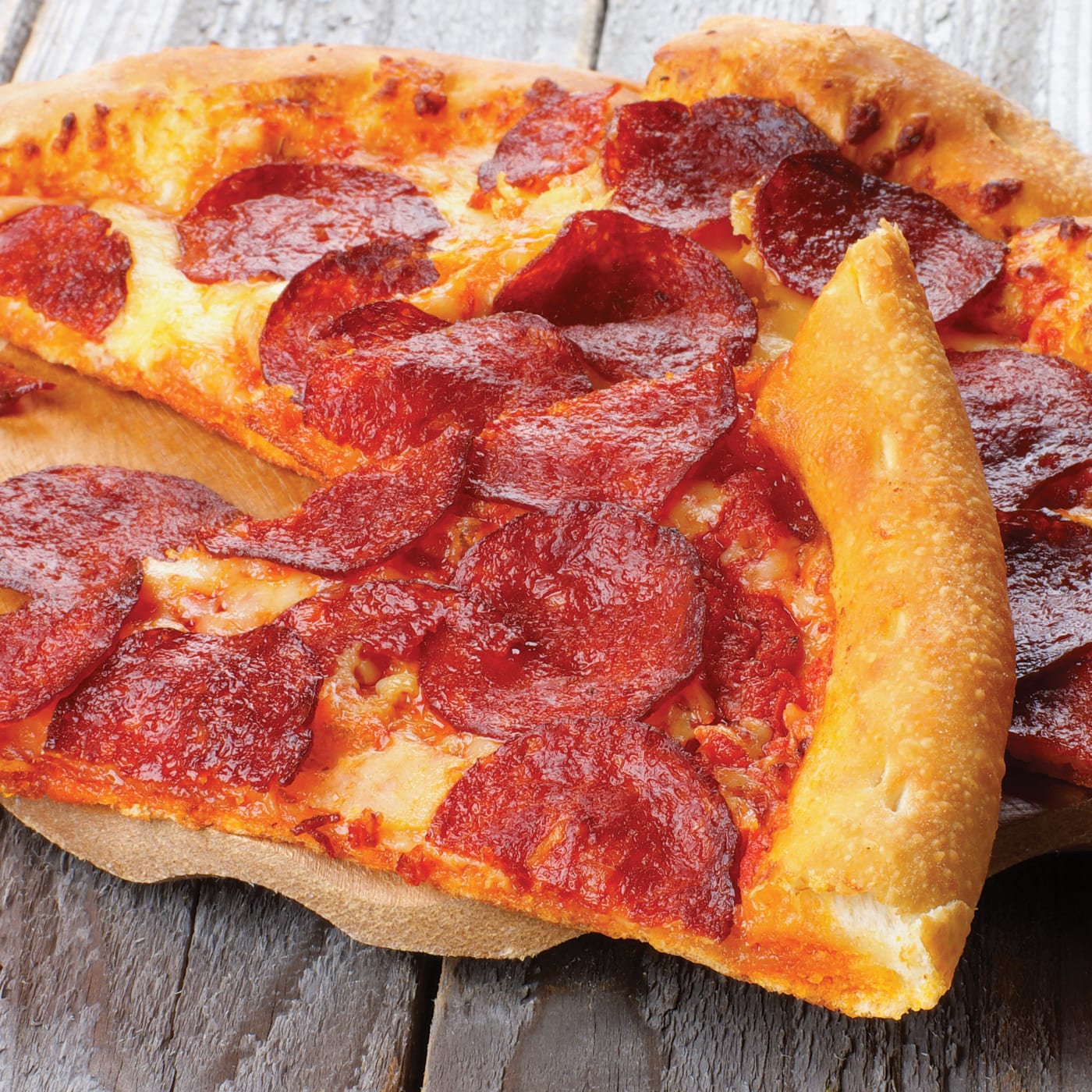 Reheat
Reheat and revive leftover pizza, fries, wings, and more back to crispy perfection.