Ninja® Foodi™ 8 in 1 Digital Air Fry Oven
$179.99
$279.99
You save $100.00
Notify me when back in stock
Product Description
The Ninja® Foodi™ Digital Air Fry Oven is an air fryer, convection oven, and toaster oven all in one. Get extra-large capacity without sacrificing counter space with its unique design that allows you to flip it up against your backsplash when not in use.
The Ninja® Foodi™ Digital Air Fry Oven packs a lot of features and cooking capacity in a small countertop footprint. Air Fry, Air Roast, Air Broil, Bake, Bagel, Toast, Dehydrate, and Keep Warm—all in one appliance—and when you're done cooking, reclaim your counter space by simply flipping the oven up and away to clean and store. DELTA TEST
• The ultimate meal-making machine: Air Fry, Air Roast, Air Broil, Bake, Bagel, Toast, Dehydrate, and Keep Warm all in one powerful 1800-watt appliance.
• Reclaim your counter space: Takes up 50% less space when you flip it up and away to store against your backsplash.
• Air fry: Up to 75% less fat than traditional frying methods. Tested against hand-cut, deep-fried French fries.
• XL capacity: 45% larger usable pan cooking area vs. the flat surface area of the Cuisinart TOA-60 and TOA-65 pan. Fits a 13" pizza, up to 9 slices of toast or 6 chicken breasts (6–8 oz. each).
• Easy cleaning: Includes a removable crumb tray and an easily accessible back panel for deep cleaning.
• Fast cooking: Cooks up to 60% faster than a traditional oven with Air Roast; 60 second preheat; full meals in as little as 20 minutes.
• Even baking: Up to 40% more-even baking than the Cuisinart Air Fry Oven TOA-60.
• Digital Crisp Control Technology: Precision-controlled temperature, heat source, and airflow for ultimate versatility and optimum cooking performance.
• Toast and bagels done the way you like: Use the toast darkness selector to get it just right.
• Includes: Wire rack; 13"x13" nonstick, dishwasher-safe sheet pan; dishwasher-safe air fry basket, removable crumb tray. Dimensions: 19.7" W x 7.5"H x 15.1"D; when flipped up: 19.7" 15.1"H x 7.5"D
| | |
| --- | --- |
| No. of Manual Programmes | 5 |
| Cord Length | 91.44 cm |
| Product Dimensions (cm) | 50.09 cm L x 38.0 cm W x 19.2 cm H |
| BPA Free | Yes |
| Voltage | 120 volts |
| Color | SS/Black |
| Wattage | 1750 watts |
| Amperage | 15 amps |
| Warranty (years) | 1 |
| Weight | 18.56 lbs |
---
Free shipping on all orders over $75*

SharkNinja offers a 60-day money back guarantee for purchases from this Site, or for select products, a 90-day money back guarantee. The applicable money back guarantee will be stated with your order.
*does not apply outside of Canada. Orders to be shipped to Northwest Territories, Yukon or Nunavut or other territories outside of Canada or to an international address are subject to a surcharge.
---
Chrome-plated wire rack
Sheet pan, 13" x 13", nonstick, dishwasher safe
Air fry basket, 13" x 13", dishwasher safe
Removable crumb tray
Chef-inspired 15+ recipe cookbook
One-year limited warranty
---
What is the capacity of the air fry basket?
The air fry basket holds up to 4 pounds of food.
How do I clean the unit?
Everyday Cleaning:
Unplug the unit from the wall outlet and allow it to cool down before cleaning.
Empty the crumb tray by sliding it out of the oven when the oven is in the flipped-down position.
To clean the exterior of the main unit and the control panel, wipe clean with a damp cloth.
The unit should be cleaned after every use.
Deep Cleaning:
Unplug the unit from the wall outlet and allow it to cool down before cleaning.
Remove all accessories from the unit, including the crumb tray, and wash separately.
Flip the oven up into the storage position.
Press the push button to release the back door to access the oven's interior.
Use warm, soapy water and a soft cloth to wash the oven's interior. Abrasive cleaners, scrubbing brushes, and chemical cleaners will damage the oven. NEVER put the main unit in the dishwasher or immerse it in water or any other liquid. NOTE: Only the sheet pan and air fry basket are dishwasher safe.
Thoroughly dry all parts before placing them back in the oven.
What do the different functions do?
AIR FRY: Make foods that would traditionally be fried—such as chicken wings, French fries, and chicken nuggets—with little to no added oil.
AIR ROAST: Achieve a crispy outside and perfectly cooked inside for full-sized sheet pan meals, thicker proteins, and roasted veggies.
AIR BROIL: Broil meat and fish and evenly brown the tops of casseroles.
BAKE: Bake everything from your favorite cookies to homemade pizzas.
BAGEL: Designed to perfectly toast up to 9 bagel halves when they're placed cut-side up on the wire rack.
TOAST: Evenly toast up to 9 slices of bread to the perfect level of darkness.
DEHYDRATE: Dehydrate meats, fruits, and vegetables for healthy snacks (not included on all models).
KEEP WARM: Keeps food warm for up to 2 hours (not included on all models).
What is the exterior of the unit made of?
The outside of the unit is stainless steel.
Will the outside of the unit get hot?
The outside of the unit and glass window will heat up during cooking, but the control panel and door handle will remain cool to touch
What is the temperature range for each function?
The temperature range varies depending on the function:
AIR FRY: 250°F–450°F
AIR ROAST: 250°F–450°F
AIR BROIL: 350°F (Lo)–450°F (Hi)
BAKE: 250°F–400°F
TOAST: 450°F
DEHYDRATE: 105°F–195°F (not included on all models)
KEEP WARM: 165°F (not included on all models)
Is the fry basket nonstick?
No. To minimize sticking, spray the air fry basket with cooking spray.
What are the timer increments?
The timer increments vary depending on the function:
AIR FRY: 1-minute increments up to 1 hour
AIR ROAST: 1-minute increments up to 2 hours
AIR BROIL: 30-second increments up to 30 minutes
BAKE: 1-minute increments up to 2 hours
TOAST: 30-seconds to 10-minutes depending on the darkness and slice settings
DEHYDRATE: 30-minute increments up to 12 hours (not included on all models)
KEEP WARM: 5-minute increments up to 2 hours (not included on all models)
---
---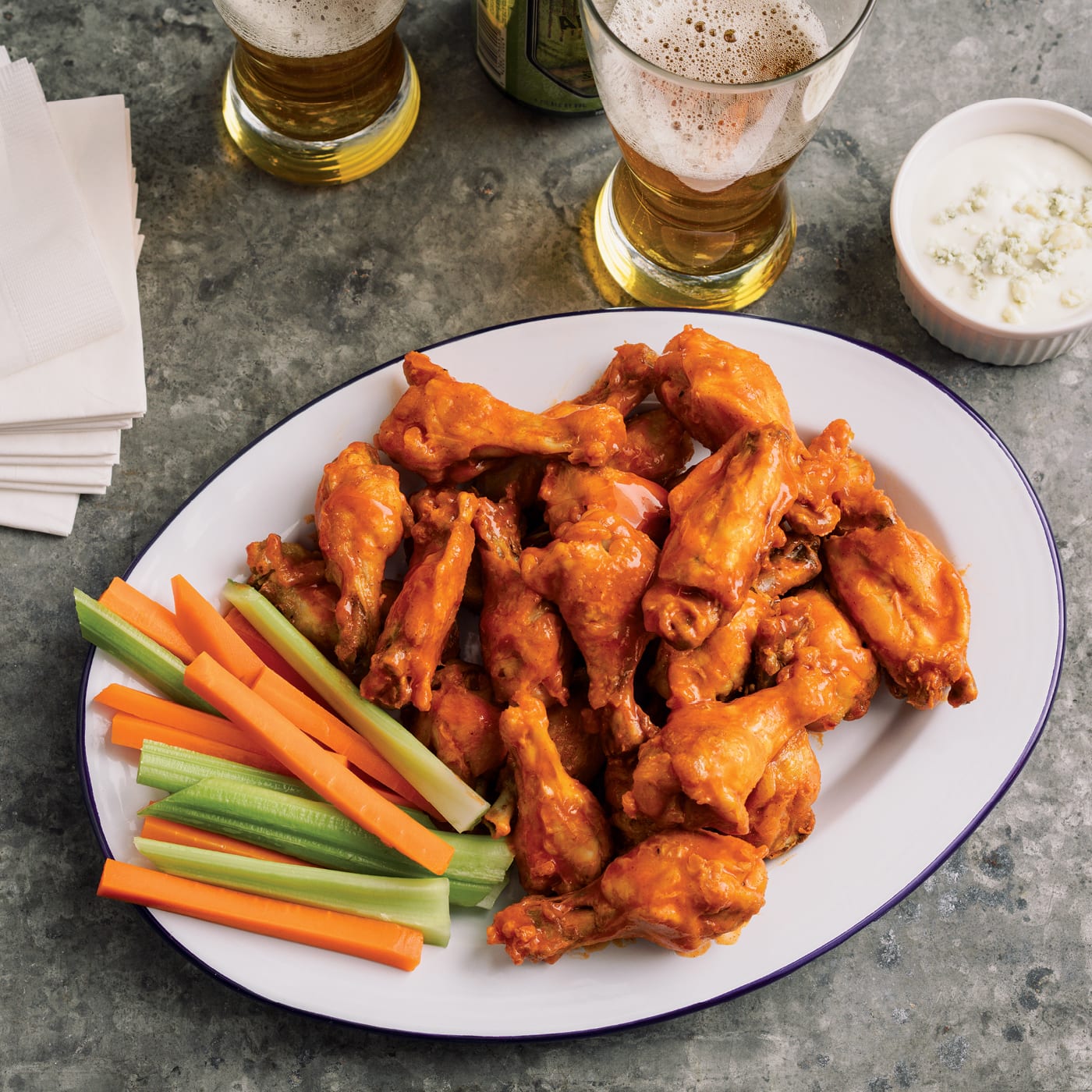 Air Fry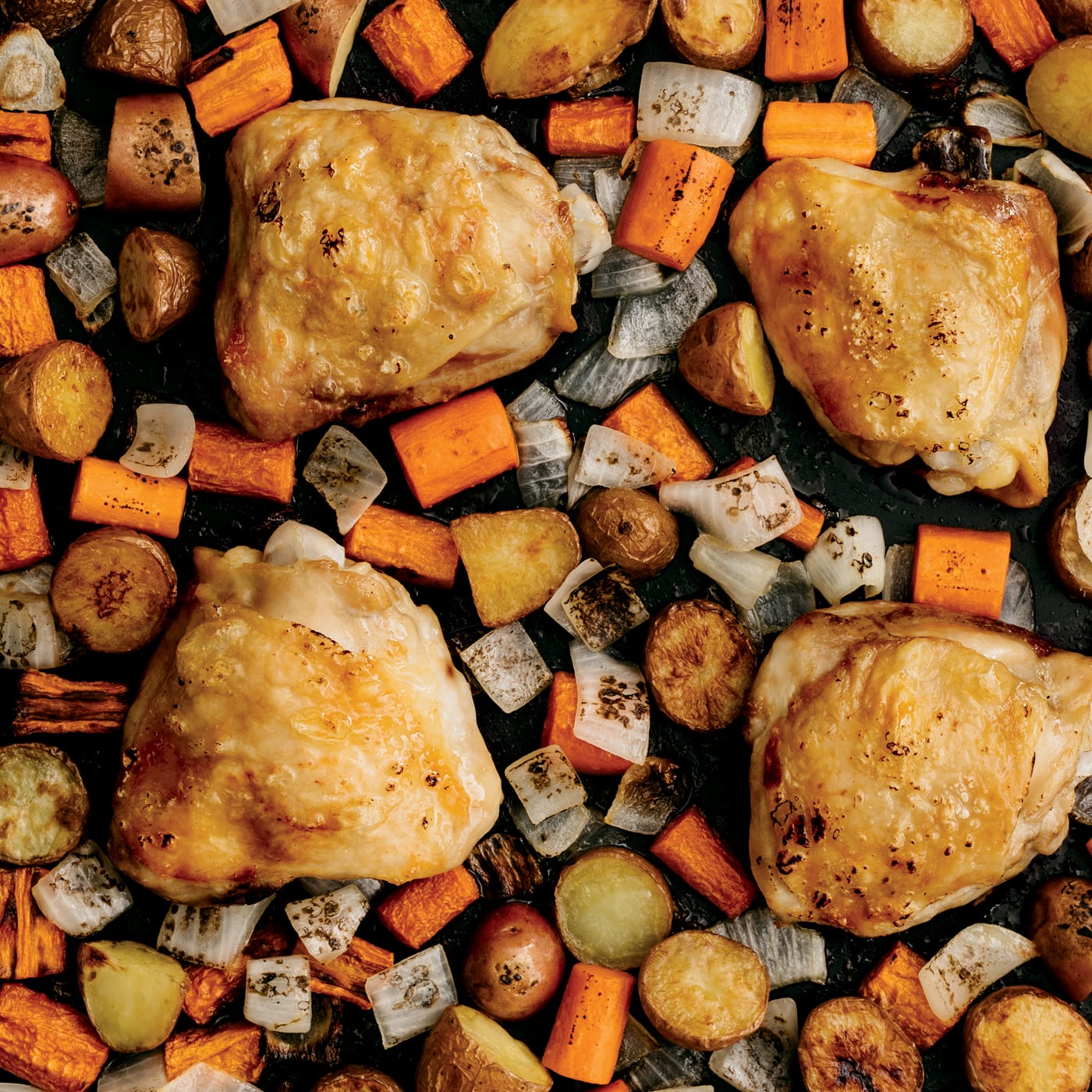 Air Roast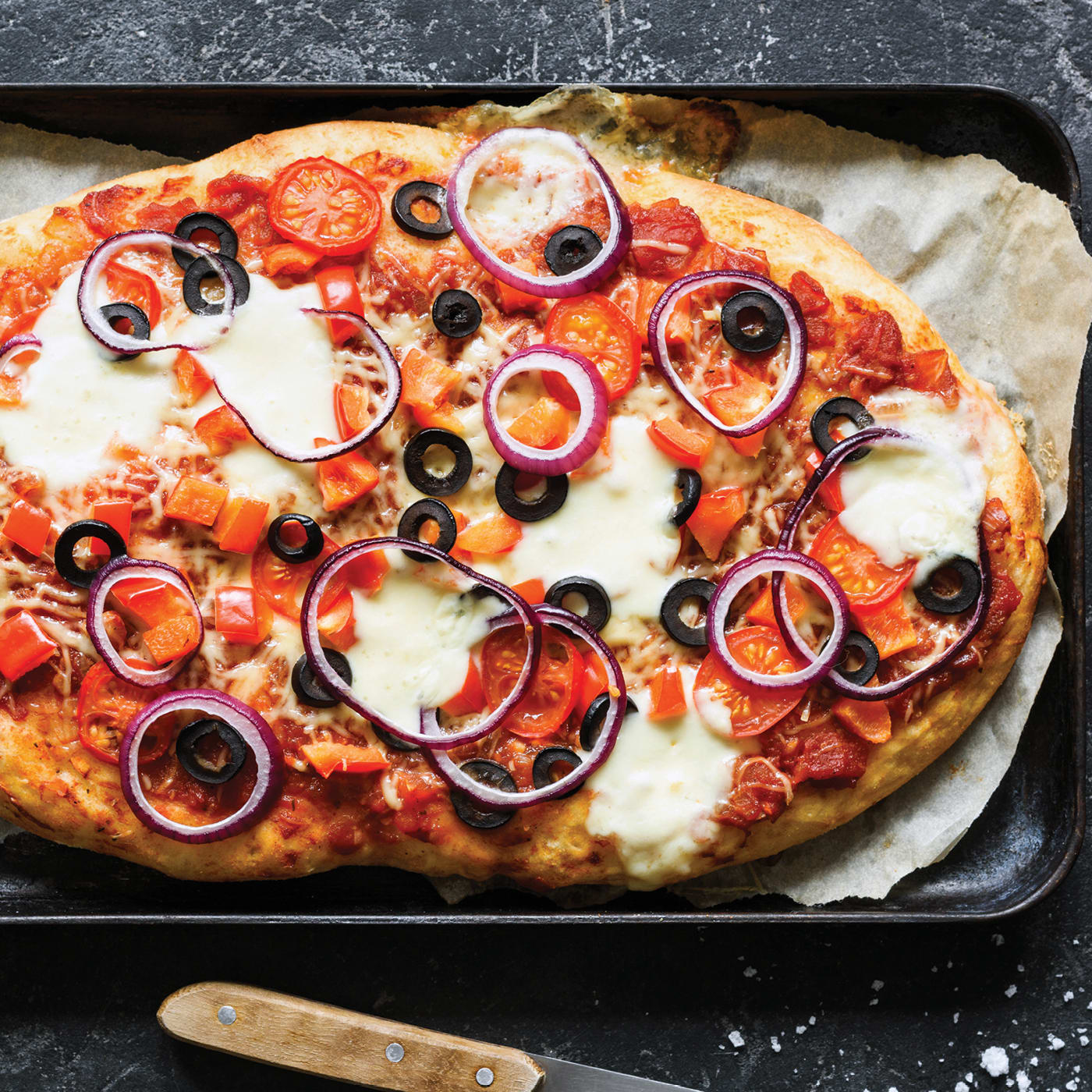 Bake