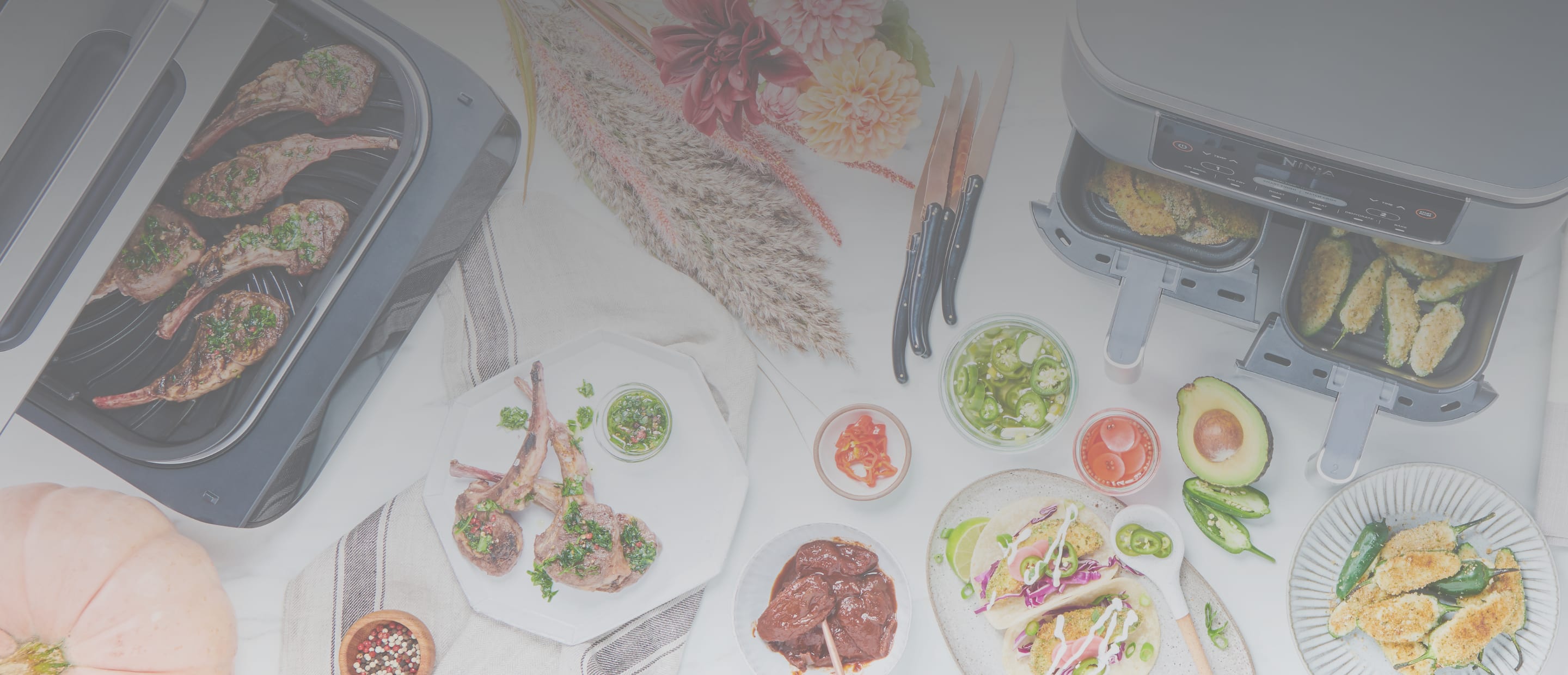 Ninja Foodi Family Cooking
Dinner in an instant
Meet the Ninja® Foodi™ Family.
There's a faster, easier way to cook your favourite meals, creating truly delicious results in a fraction of the time. From homemade meals to soups, to snacks and sides, Ninja®'s innovative cooking collection is full of features designed to give you a helping hand in the kitchen. With so much functionality in our products, we aim to bring you the best cooking experience out there.
Multiple ways to cook

Every Ninja Foodi Multi-Cooker comes with 9, 7 or 6 ways to cook, including Pressure Cook, Air Fry, Slow Cook, Steam, Sear/Sauté and Bake/Roast functions.
Fry with 75% less fat*

Transform into an air fryer to cook guilt-free fried food using little to no oil.
*up to 75% less fat tested against hand cut, deep fried french fries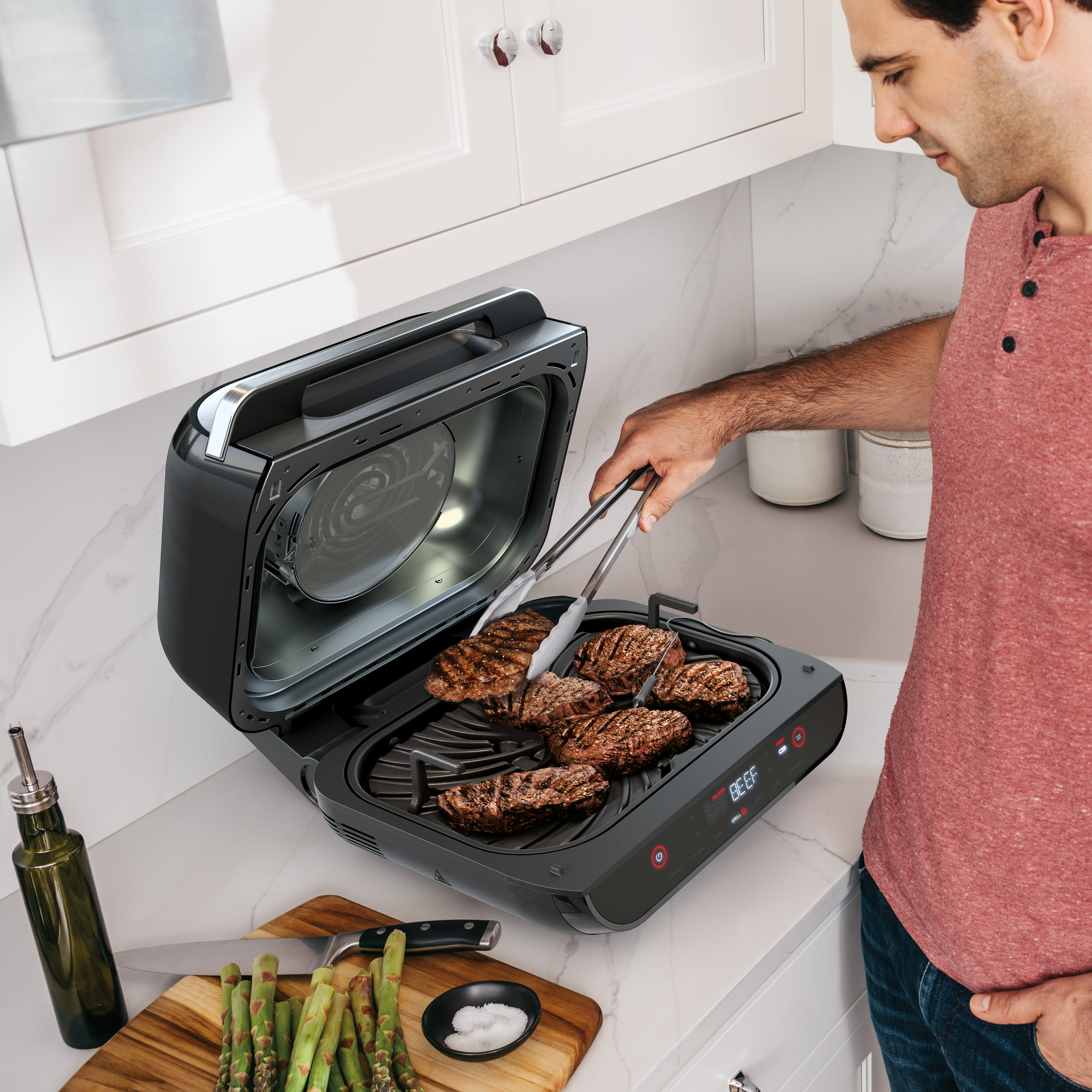 Delicious Char-Grilled Flavour

Quickly and evenly cook fresh and frozen ingredients. More than a grill, discover 5 ways to cook including Grill, Air Fry, Roast, Bake and Dehydrate.
Easy Storage*

Reclaim your counter space with the Ninja® Foodi™ Digital Air Fry oven that takes up 50% less space when you flip it up and away to store against your backsplash (*SP101 model only).
smartTORQUE™ TECHNOLOGY*

Designed to power through frozen foods with less liquid for perfectly thick smoothie bowls, nut butters, and blender ice cream (*SS series only).