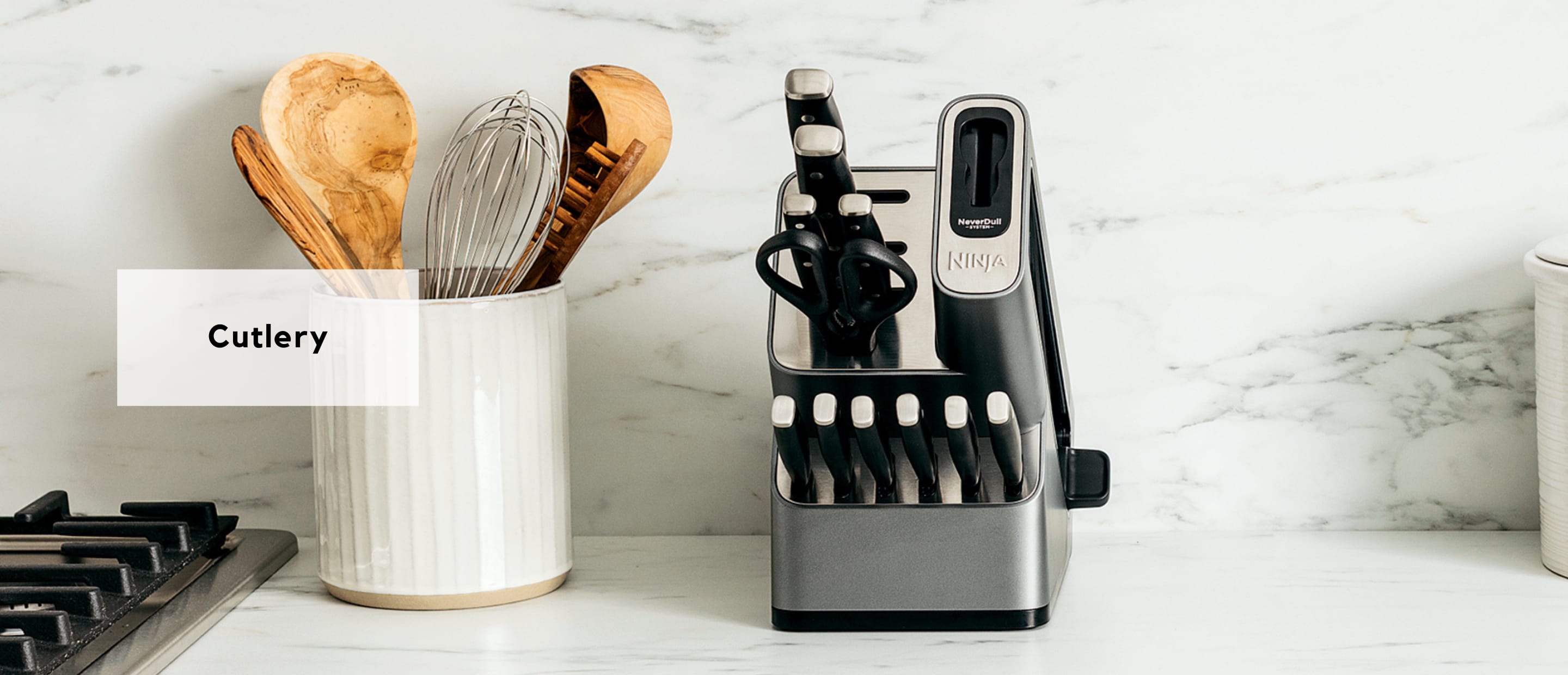 Meet the Ninja™ Foodi™ NeverDull™ Essential Knife System
The essential knives that stay razor-sharp for over 10 years. Meet the easy solution to the home-sharpening problem. Ninja™ Foodi™ Essential Knives are constructed with high-carbon stainless steel, making them extremely durable. And with a builtin foolproof sharpener, NeverDull™ Technology makes it easy to maintain superior sharpness by just swiping a lever.

Easily glide through tough ingredients with a razor-sharp cutting angle.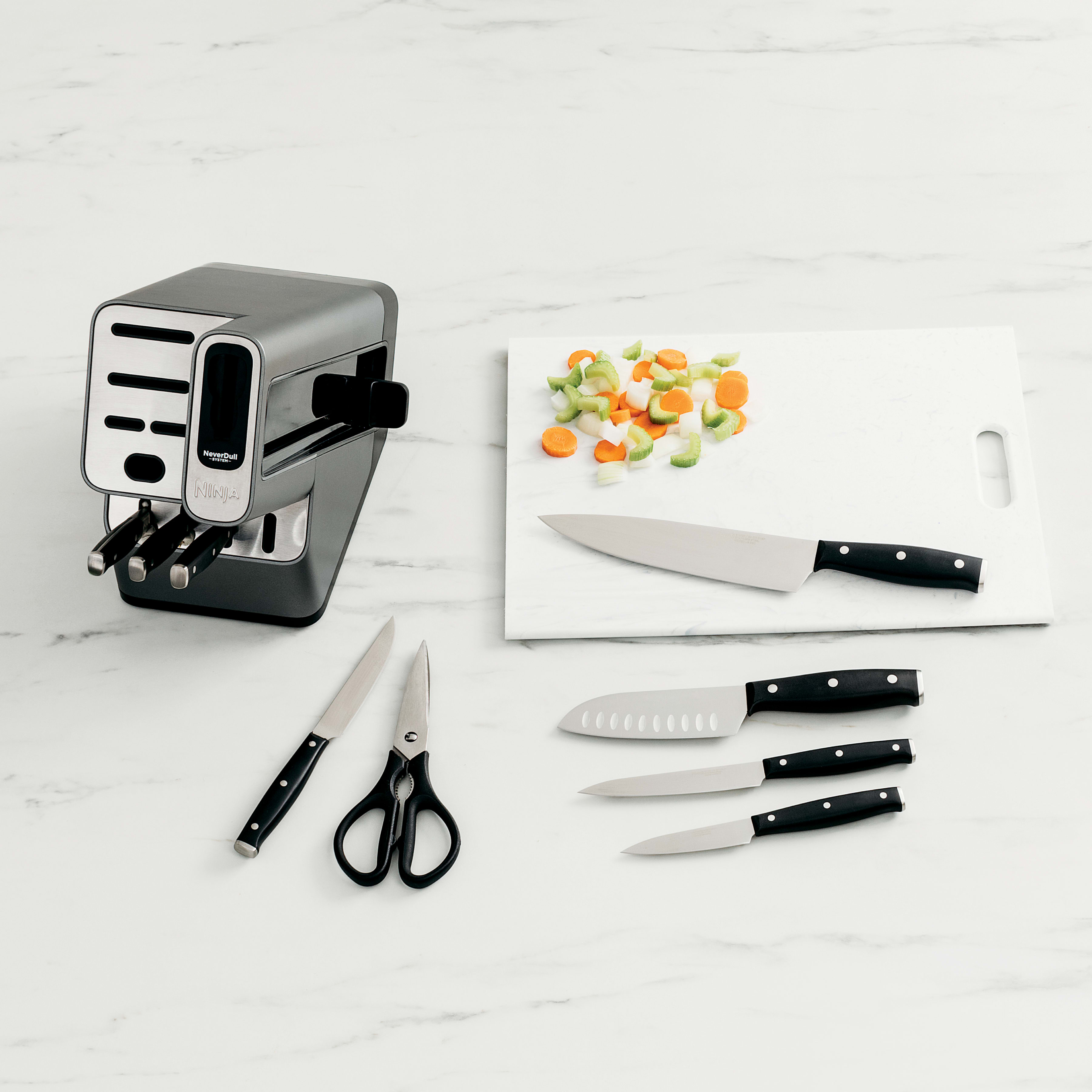 Stainless steel durability

High carbon stainless steel blade is rust-resistant and extremely durable.

It's so easy to use this foolproof system. All you do is swipe the lever while a dynamic stone sharpening wheel engages the blade at the perfect angle and applies the optimal pressure to restore your blade to superior sharpness*